For wholesalers struggling with direct competition and supply chain instability, our analytics solution increases efficiency and customer satisfaction. Our solution integrates with SAP BTP to deliver end-to-end reporting and planning content that needs minimal business involvement to implement.
Benefits of this solution
1

Speed up you internal learning

Our role-based approach that allows your business analysts to learn how to use their data to improve their own processes. Role-based training and standard reports are there to jumpstart reporting and pre-calculated KPIs are available to speed up business monitoring.
2

Use information, not data

Allow your analysts to get information access immediately without having to understand the complex way data is stored in your SAP system. Our information models contain a lot of intelligence to avoid complexity like currency and unit translation.
3

Benefit from our wholesale content

Our solution offers role-based reporting for purchasing, stock, sales, and finance. The content is available in SAP S4/HANA embedded reporting, SAP Analytics Cloud and Analysis for office.
4

Speed up your time-to-market

Our solution is mostly real time and does not require a complex data warehouse. This allows you to implement new requirements much faster and more efficiently. The difficult technical focus of a typical data project is replaced by a focus on change management.
5

Reduce your IT costs

No extra data warehouse system is needed, and you no longer need to spend time monitoring data warehouse loads and solving issues with our secure, real-time SAP HANA-based architecture.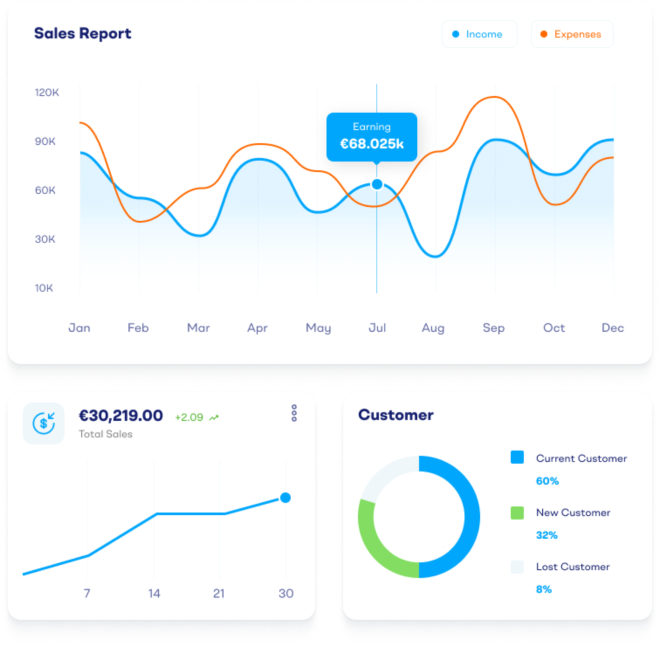 Get predefined embedded information models
Using the power of your fast SAP HANA database and Core Data Services we deliver pre-defined information models that can be used in embedded analytics, Analysis for office and in SAP Analytics Cloud. These views could also be used by non-SAP data warehouses or BI tools.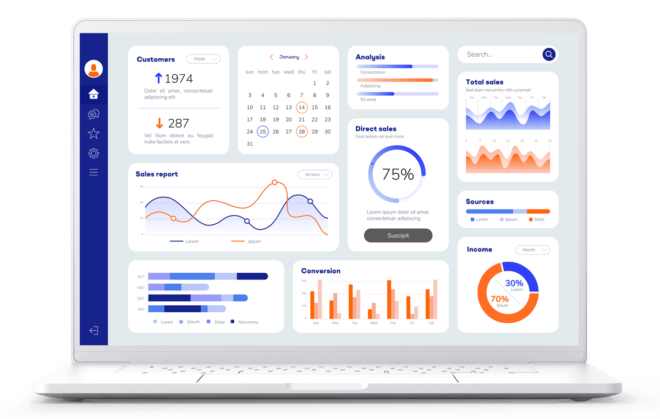 Benefit from predefined KPIs and reports
Discover the value of predefined KPIs and reports. The KPIs are based on the SCOR KPI schema. The reports are based on best practices from the wholesale sector. KPIs are being calculated in batch and stored in the embedded BW system of the SAP S/4HAHA system to assure historical accuracy.
Integrate demand, finance, and MRP planning
Using SAP Analytics Cloud planning, we offer a standard way to integrate your demand plan, financial plan, and the MRP. The solution is flexible in scope and timing. Users will be happy to use the planning interfaces and workflow setup.
Grow with your business on a secure platform
Our solution is built using only SAP-standard functionality inside a secure namespace. This will make sure there is no interference with any SAP processes. We also offer special tooling to maintain and extend the scope. There is even a built-in solution to integrate historical data for reporting.
Plug in a set of business solutions into other applications
We offer an ever-expanding set of business solutions that can be plugged into SAP Analytics Cloud, Analysis for office, and embedded reporting in SAP S/4HANA.